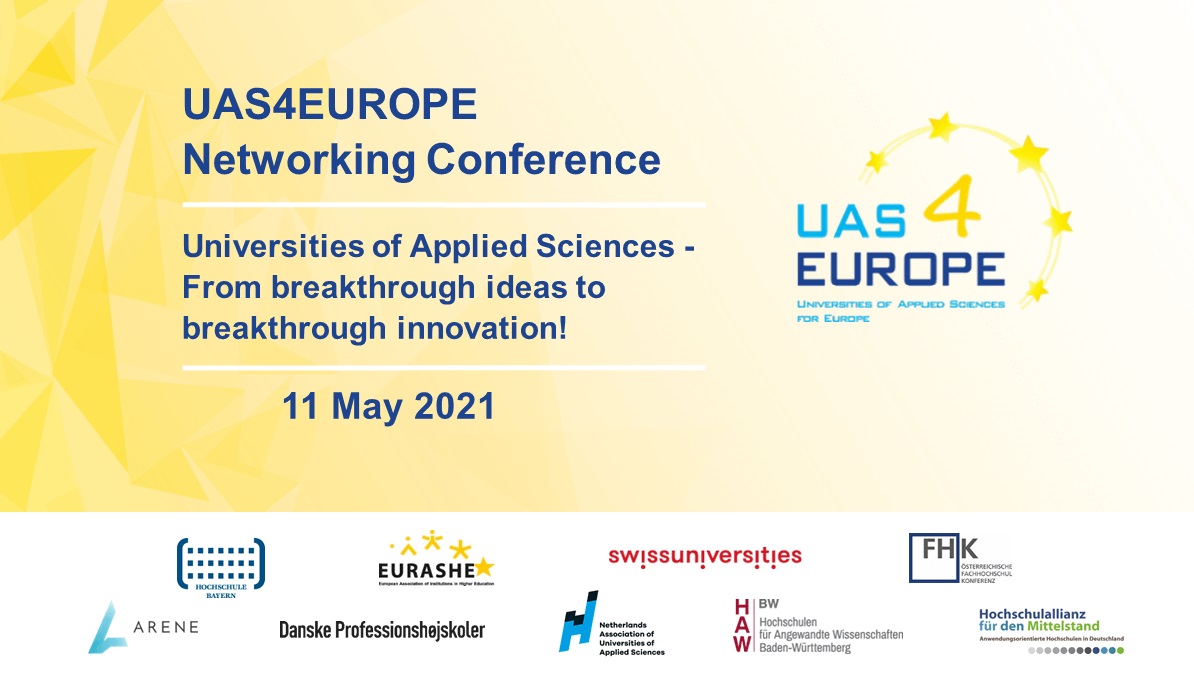 On 11 May 2021 UAS4EUROPE held its third Networking Conference titled 'From breakthrough ideas to breakthrough innovation`.
With around 400 participants, the UAS4EUROPE conference was kicked-off with high-level keynote speakers as well as a political panel discussion in the morning. A big honour was the presence of Mariya Gabriel, European Commissioner for Innovation, Research, Culture, Education, Youth and Sport. The speakers represented the European institutions, industry, regions and Universities of Applied Sciences.
The afternoon was dedicated to Networking activities. Participants could join several interactive workshops about topics concerning the new framework programme Horizon Europe and other highly relevant European initiatives, and many used the possibility for face-to-face meetings.
A virtual exhibition gave insight into life at Universities of Applied Sciences and showed best practices of research activities.
You missed our UAS4EUROPE Networking Conference? – No problem! You can re-watch it anytime here.