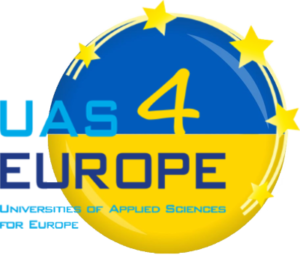 UAS4EUROPE joins the overwhelming wave of solidarity with Ukraine from all around the world. 
Russia's appalling attack on a sovereign country in the heart of Europe and the blatant breach of international law has been unimaginable in a Europe that committed itself to peace and prosperity for all. We condemn this attack in the strongest possible terms. 
We support the European governments and the sanctions that have been agreed on and will support all actions that aim at protecting the lives and scientific careers of Ukrainian students, researchers, university staff and their loved ones, as well as the entire civil society and Ukrainian people!
The violent development will have grave consequences for higher education institutions in Ukraine. The European university sector will do everything in its power to accept and support researchers, lecturers and students from higher education institutions in Ukraine. 
Civil society, innocent people, will suffer the most from this terrible attack. We would therefore like to spread and raise awareness for the Erasmus Student Network's call for volunteers. Anyone who would like to support the innocent Ukrainian youth in this most cruel of times by accepting young refugees can sign-up to the matching system here. 
UAS4EUROPE joins the university sector in the solidarity wave with Ukraine: