UAS4EUROPE signs the Stick to Science initiative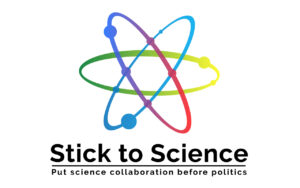 "Put science collaboration before politics" is the motto of over 300 researchers and associations from across the research and innovation spectrum, which join forces via the #StickToScience initiative in calling the responsible politicians in the EU, Switzerland and the UK for a rapid Horizon Europe association.
According to the signatories "the European research and innovation community is strongest when the best minds from each country are able to freely connect and share their ideas.
The UK and Switzerland have contributed significantly to the budget and bring valuable expertise to thousands of collaborative projects through previous framework programmes. In particular, Switzerland has brought expertise in fields such as health, ecology and climate, and quantum technologies, as the most active associated country. Meanwhile, the UK has been one of the most frequent collaborative partners for many Member States, given the breadth and depth of its research. For instance, 26% of all international papers on COVID-19 have had at least one UK co-author.
Also, successful Europe-wide cooperation in world-leading research infrastructures such as the Institut Laue-Langevin (ILL) in Grenoble, the new European Spallation Source in Lund (ESS), and even CERN, some of which have been in place for decades, show that Europe needs the commitment and scientific contributions of particularly strong research-focused countries such as Switzerland and the UK."
While the Horizon Europe association of those two countries is currently caught up in broader political issues unrelated to R&I, the signatories call for an open and inclusive Europea Research Area.
Our chairwoman, Luciana Vaccaro, puts it like this: "Today's challenges are major and global: we must face them collectively, without stopping at national borders. Europe's and the world's science has so much to gain from the EU, the UK and Switzerland continuing to work together on science. Our society needs all the competences."
---
Call for Action: Strenghten the rights of children and youth in alternative care
UAS4EUROPE supports the Call for Action of "Children's Rights in Organisations" to strengthen the safety of children and youth in alternative care. 
The Call for Action, which has been drafted by members of Landshut UAS, Zurich UAS, and the MCI Management Center Innsbruck among others, formulates four key demands: 
Launch of a European discussion about national strategies on strengthening children and youth rights,

Launch of a European initiative for evaluating cases of abuse of power in alternative care,

Enforcement and evaluation of European basic standards for children and youth rights, 

European research funding to learn more about how to reduce possible abuse of power and to strengthen children rights in alternative care. 
To access the Call for Action, click here.
---
Manifesto "R&I for the Future of Europe"
UAS4EUROPE supports the call for Research & Innovation to become a selected priority topic in the Conference on the Future of Europe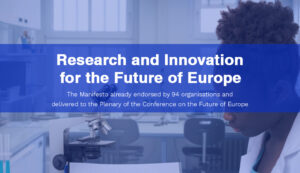 An R&I community of more than 90 stakeholder organisations acknowledges the importance of the Conference on the Future of Europe (CoFoE) as an opportunity to debate Europe's challenges and priorities through a bottom-up participatory forum. 
Research and Innovation have proven to be key drivers in addressing and successfully tackling global challenges (e.g. Covid vaccination). The importance of R&I has been understood in the political sphere with the most ambitious EU R&I programme ever (Horizon Europe) and siginificant resources through Next Generation EU. Nevertheless, Research and Innovation are not selected as a priority area in the CoFoE. 
Therefore, the signatories of the manifesto call on the CoFoE to include discussions on deepening R&I issues at the core of the debate on the EU's future challenges and priorities. 
For more information click here!
---
#EUInvestInKnowledge
UAS4EUROPE supports call for urgent EU investment in research, innovation and education 
UAS4EUROPE supports a new common statement of 15 associations representing more than 800 universities, to remind governments that Europe needs a strong, collective knowledge and skills base to address its current and future challenges. In light of the ongoing negotiations on the European Union's next seven-year budget the statement reiterates the urgent need to invest in research, innovation and education to foster long-term, sustainable recovery and strategic resilience.

For more information: Follow me here!
---
Interregional Innovation Investments: towards econocmic recovery
European regions and innovation stakeholders jointly call on the European institutions to use the Interregional Innovation Investment instrument to unleash the innovation potential available in Europe's regions for Europe's recovery.
For more information: Click here!